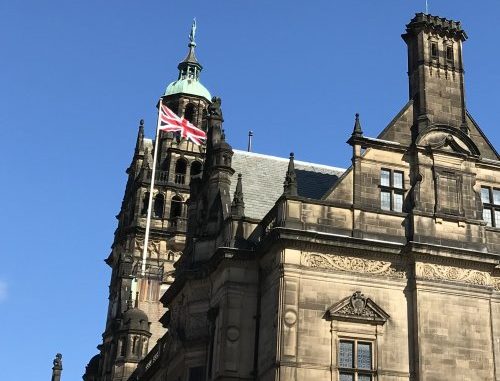 Sheffield is one of those cities where it's always worth looking up, away from the bog-standard high street shops and (currently) the many building sites, at the many architectural reminders of the city's industrial heritage.
The Grade I-listed neo-Gothic Town Hall is one of those reminders. In its current incarnation, it's actually the third Town Hall and was opened by Queen Victoria in 1897. Sheffield, of course, is a city not a town, but the City Hall is an entertainment venue … such is Sheffield logic.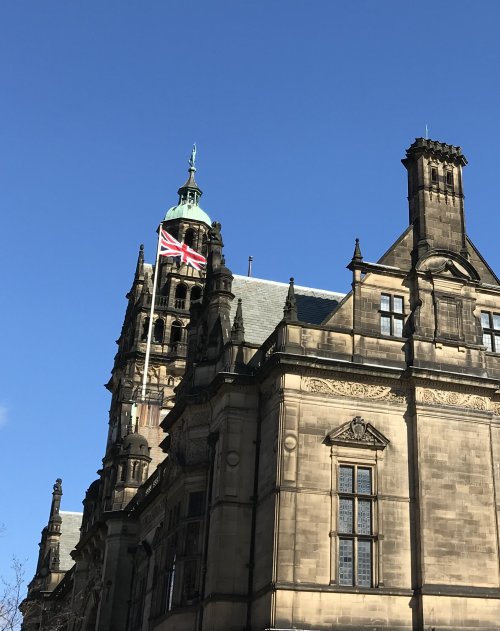 At one time the Town Hall was the tallest building in Sheffield; these days it's dwarfed by many of the surrounding buildings and has lost quite a bit of what must have been a very imposing presence at one time. The clock tower is 64 metres high, topped by a statue of Vulcan, the Roman god of fire. Vulcan – and Thor, the hammer-wielding Scandinavian god – were natural choices for the coat of arms of a city whose history is inextricably entwined with metal working.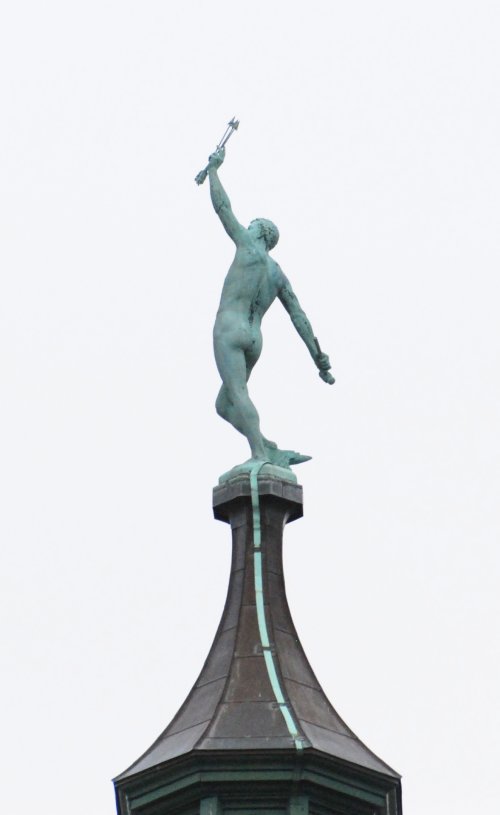 The beauty of the Town Hall was, for a period, marred by the building of an extension known, without much affection, as the "Egg Box". Built in 1977, the best that could be said about it was that it was of its time: it was demolished in 2002 to be replaced by the Winter Gardens, a hotel, and an office block. Council staff were relocated to another building. These days the Town Hall is still used by the City Council, but it is also used for weddings and other events.