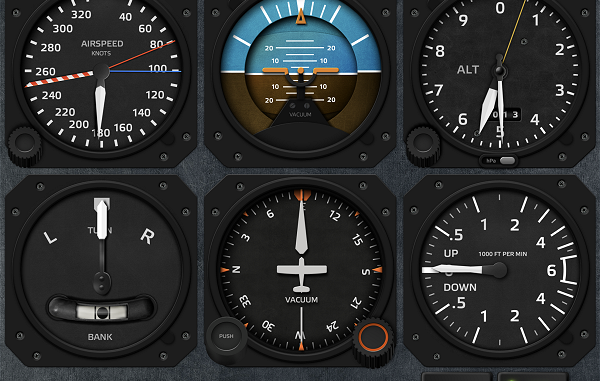 Last week I wrote about an issue I had with my Saitek Multi-Panel and it was actually while I was in the process of working out that fix that I came across the RemoteFlight iOS FSX apps.
Initially I was just looking at RadioHD to make up for the lack of Multi-Panel display in case it wasn't something I could fix, but on the App Store that was in a bundle with MapHD and CockpitHD for £28.99 so I went with the bundle and quickly realised that the "extras" were actually the real hits for me.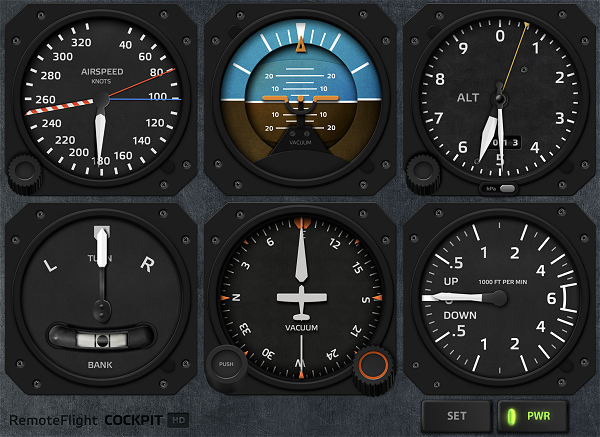 My current setup uses all the USB ports on my yoke, and I didn't want to get too overwhelmed with components. With these apps, I can have cockpit instruments, a moving map that has rapidly become indispensable to my FSX experience, and a radio panel that, with hands that tend to lack dexterity and strength, I find easier to use for certain tasks than trying to switch between modes on my Multi-Panel.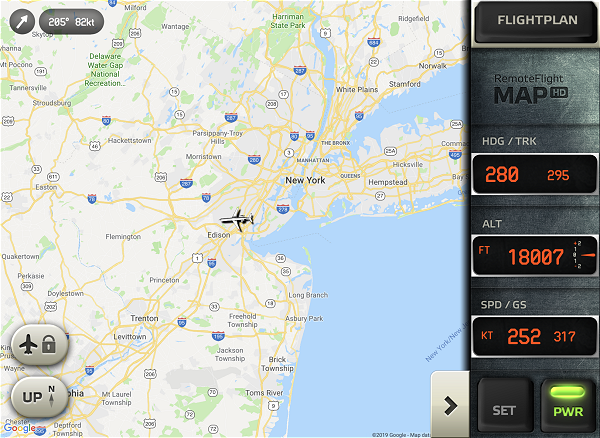 The moving map is probably my favourite app; it definitely adds a new dimension to flights. I will probably upgrade from the basic instruments (yes, the dreaded in-app purchases) at some point but even the basic instruments look good and work well.
Each app has a quality look and feel to it: everything is laid out cleanly and the controls are intuitive. Obviously it's not the same as hitting a physical switch but if you don't have or have difficulties using the physical versions this is a good alternative.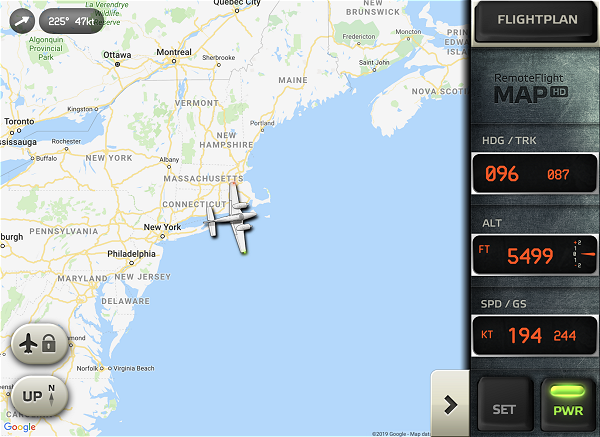 Is it expensive? Yes, if you're comparing with freeware; no, if you're comparing with payware planes, scenery etc. As with any addon, it comes down to what matters to you.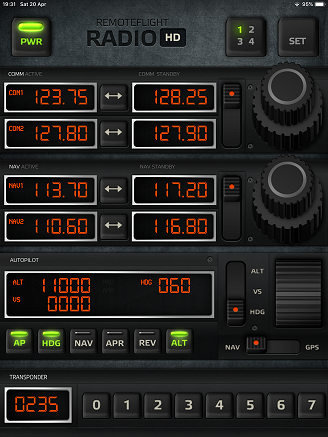 The server setup on your PC is ridiculously easy: I was ready to go in under five minutes. I run the apps on three iPads and there's no noticeable lag.
Disclaimer: I have no connection to the developer and get no kind of kickback for this post; I just really like the apps!