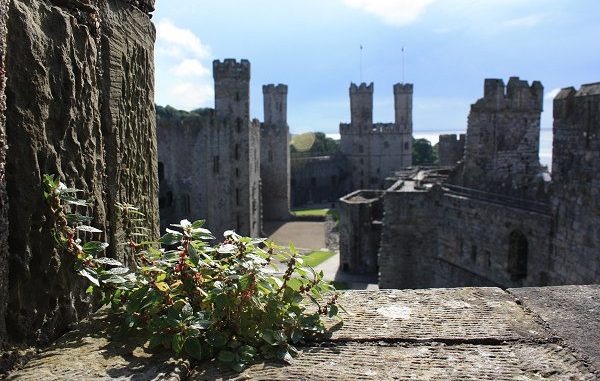 I've previously written about Conwy Castle and Caernarfon is another of Edward I's Iron Ring of colossal fortresses built in the 13th century to establish English dominance over Wales.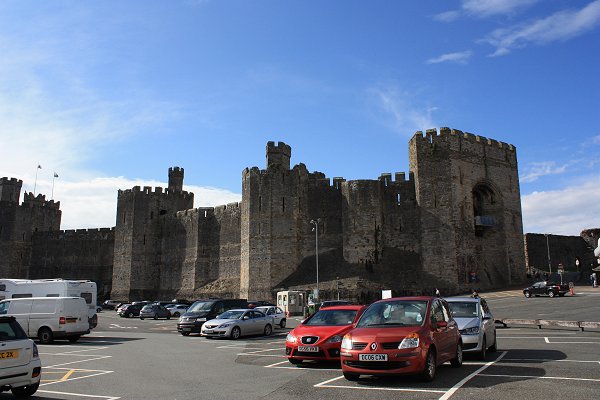 Caernarfon is a brute of a castle, built to show off military and economic power. Today it stands as a stunning backdrop to Caernarfon itself but back in the 13th century it would have dominated the landscape for miles around.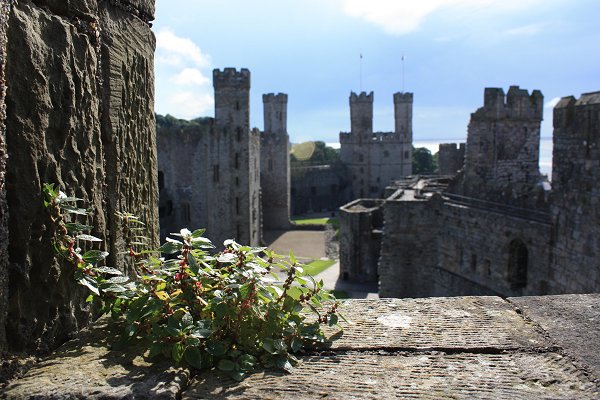 The site, handily placed next to a river with access to the sea, had previously been occupied by a Roman fort and a Norman motte and bailey castle built by Hugh d'Avranches, Earl of Chester, in the 11th century. Being able to bring in provisions and reinforcements by sea cut down the risks of being attacked by opposing forces on land and allowed easy trading.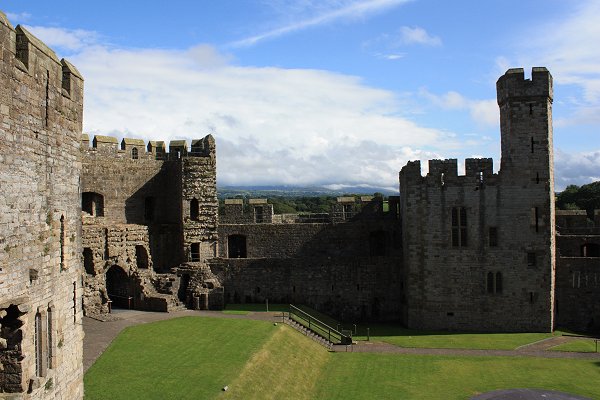 The castle features polygonal towers and strong defences; unusually, there is no outer curtain wall but the town wall – which protected the English settlers who had displaced the Welsh inhabitants – were intended to serve that purpose.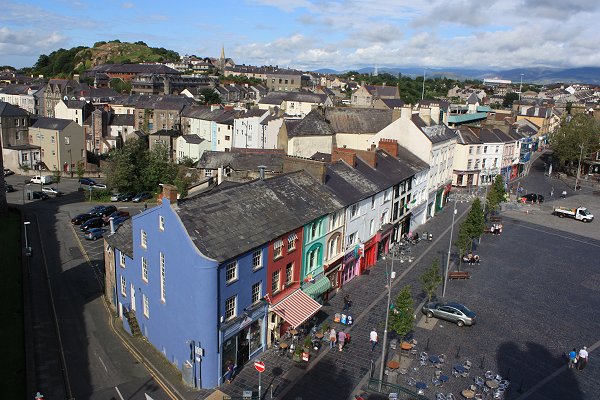 Caernarfon has long been associated with the British Royal Family. On 25 April, 1284, Queen Eleanor, the wife of Edward I, gave birth to her fourth and eldest surviving son Edward. On 7 February, 1301, aged 16, he became the first English Prince of Wales, later reigning as Edward II from 1307 to 1327.
Over the centuries, most Princes of Wales have been given the title as children. The exceptions include the future George II, who became the first Hanoverian Prince of Wales in 1714 at the age of 30, and the future George V, who became the first Windsor Prince of Wales in 1901.
Prince Charles, the current Prince of Wales, was given the title aged 9 but formally invested in a ceremony at Caernarfon eleven years later.